Back to Charity and Community
Society sponsors local football event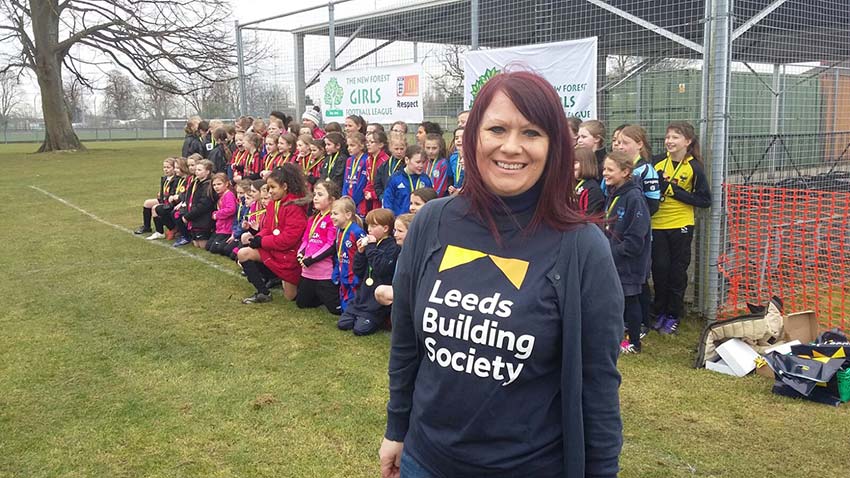 Pictured, Alison Cottle alongside some of the girls' football players at the Festival of football.
We are proud to support the girls' football clubs and volunteers that enable girls in the New Forest to play football and the chance to play in non-competitive games at the Under 10's Festival of Football.
Alison Cottle, branch manager at our Southampton branch, volunteered on the day, helping to set up and hand out certificates and goody bags to all the girls that took part. The Society also paid for new water bottles for the team.
Gazz Davison, NFGFL League Secretary, said: "A superb event where every girl had a great morning of football. On behalf of everyone playing, watching, managing and coaching many thanks for Leeds Building Society's sponsorship, it is greatly appreciated."