Rainbow pictures: and the winner is...
Sending hope from our family to yours
We know it's been a strange few weeks. But we've also seen communities pulling together to offer each other hope – and we think it's important to celebrate that.
That's why we asked our colleagues and their children to grab their pens, pencils and paints, and create their own rainbow-themed masterpieces. We wanted to find one special design to display in our branches, to help put a smile on people's faces.
Choosing the winner
We had some fantastic entries, so we asked Leeds-based illustrator and mural artist Nathan Evans to help us pick a winner. We're delighted to announce that he chose this rainbow, by six-year-old Isla and her mum, Hayley.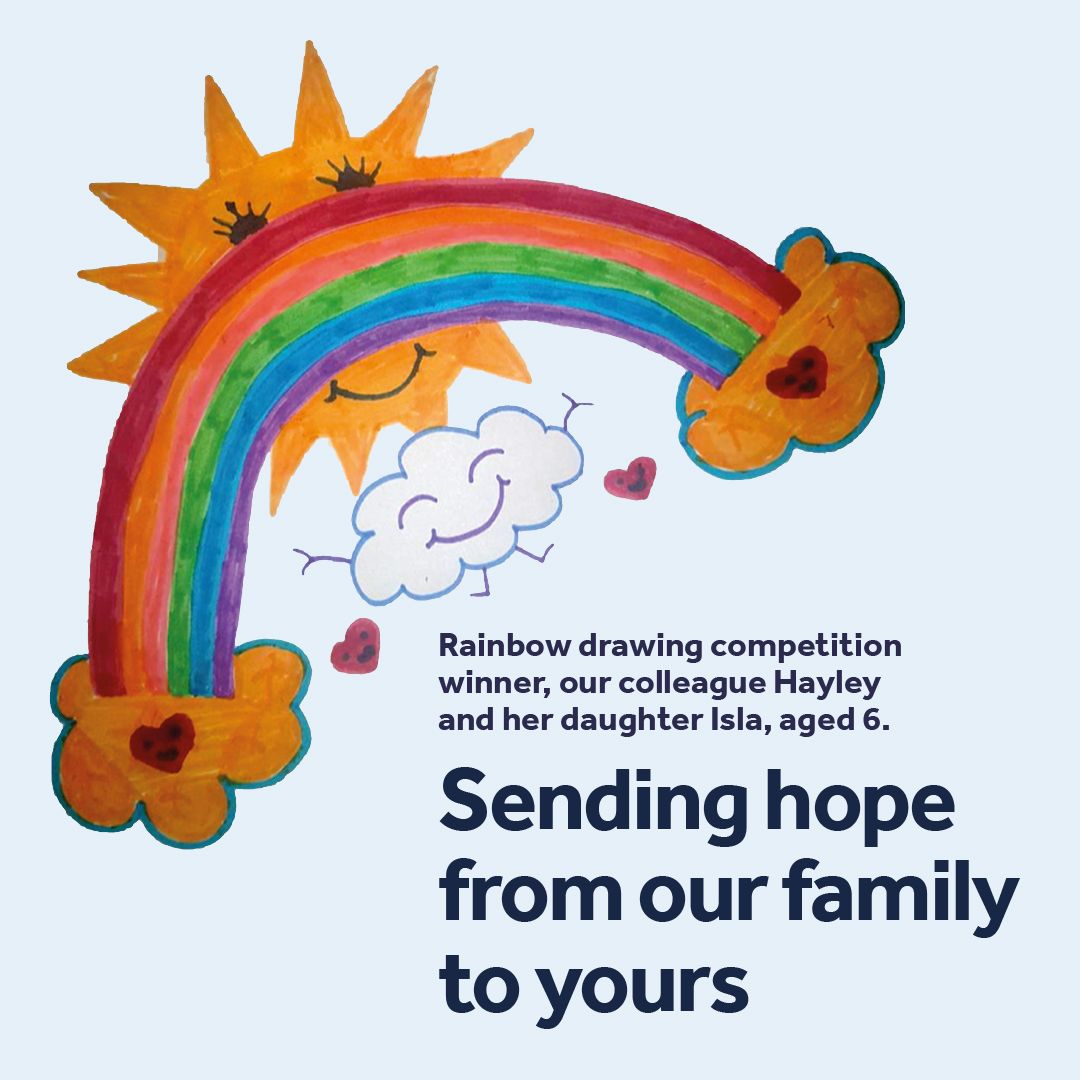 Nathan said, "The design makes me feel so happy! I love the sun and the cloud and how cheeky they both look. They look very kind and it reminds me of all the people who are being kind to each other".
Well said, Nathan. We couldn't agree more!
And there's more...
We received so many beautiful rainbow pictures, we couldn't help sharing a few more. Here are some others we enjoyed.
Thank you, key workers
These entries show how grateful we are to our NHS and key workers.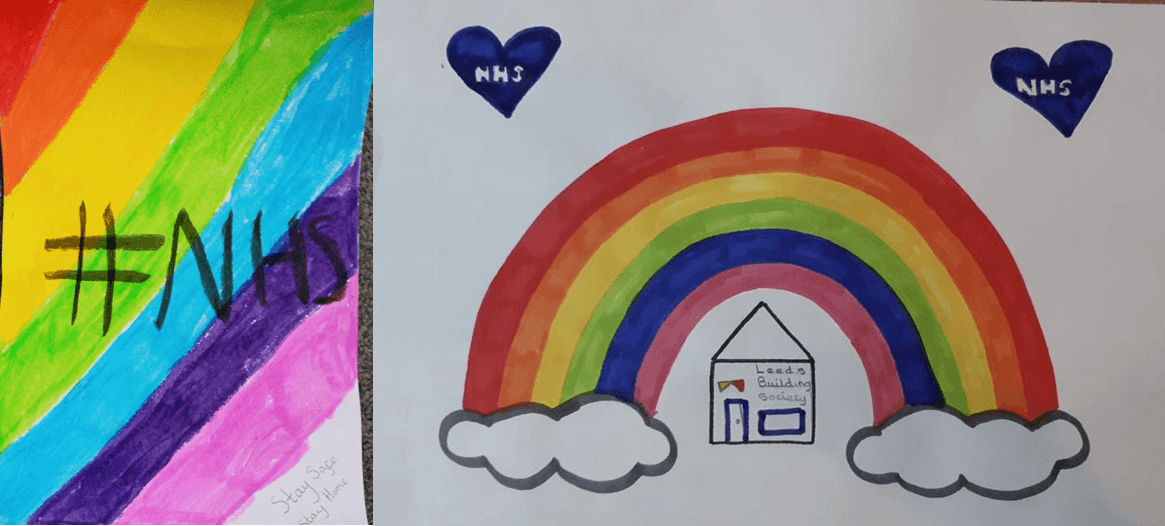 Staying positive
We love the hopeful messages in these pictures.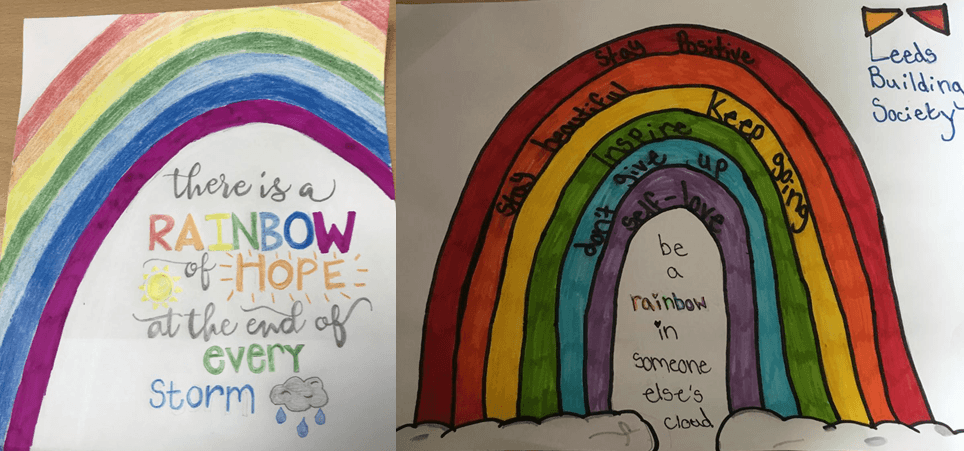 Thinking outside the box
Some of the entries gave the rainbow theme a creative twist.

Safety first
These pictures show how important it is to keep ourselves and others safe.
Smiles all round
What better way to spread positivity than with smiley faces?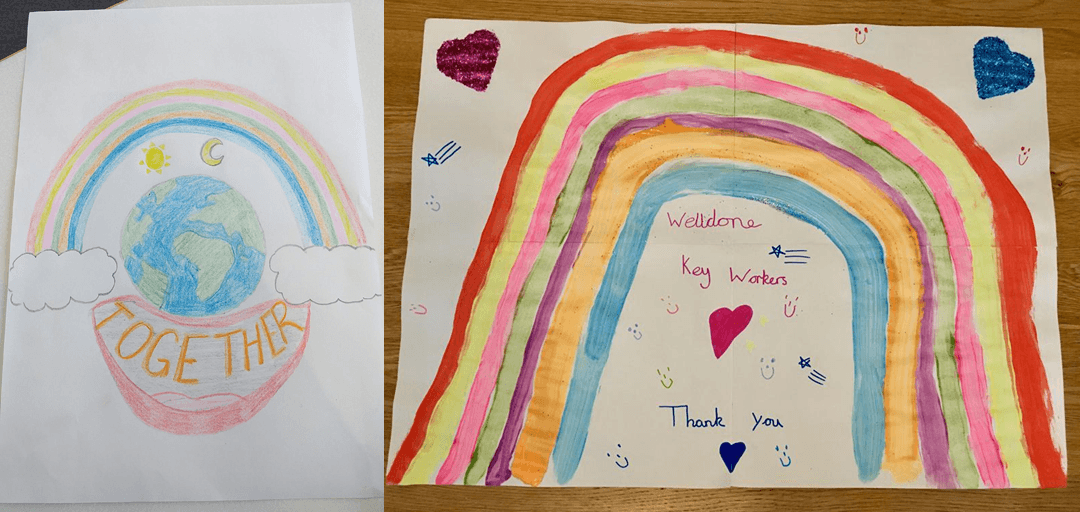 We want to say a huge thank you to everyone who got involved in our rainbow picture competition. We hope you enjoyed it as much as we did!
This article is intended as summary information only. No reliance should be placed on this article.